Are you hearing the 12 days of Christmas echoing everywhere you go? Yep, it's probably that time of year where you need to think about gifts again. We agree that finding that 'best gift ever for Christmas creates more stress than it should. But that's also the principle of what iGift was founded on - to make perfect Xmas gifts for loved ones easy.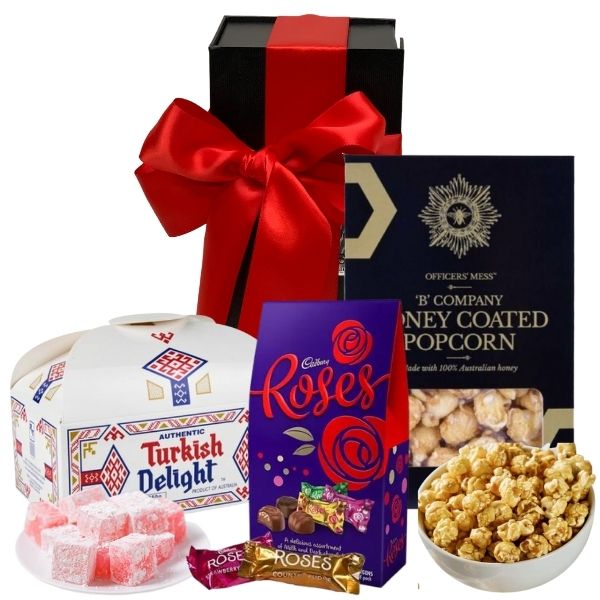 The result is our comprehensive collection of Christmas hampers that have been adored by Australians for years. Instead of humming the 12 days of Christmas, discover 12 reasons why our hampers are the best gift ever!
What are iGift Christmas Hampers?
iGift is a company that makes, sells and specializes in Christmas gift hampers. Our online store sells high-quality imported and local foodstuff, wines, cosmetics, and personal care products. Our team also provides gifts such as flowers and chocolates for special occasions such as Valentine's Day, anniversaries etc., all wonderfully packed into a hamper or gift box.
However, our Xmas hampers are the subject of interest here! iGift will deliver all the excitement of Christmas gifts to your loved ones and save you time and energy. At iGift, we have a massive collection of gourmet hampers, food hampers, wine hampers, pamper hampers and much more perfect for every occasion.
Are you celebrating a Christmas party or sending corporate gifts to your business partners on some special event or occasion? Our dedicated team at iGift is committed to offering the best possible services that will leave any recipient with warm memories of your thoughtfulness.
Use Our Platform as Gift Ideas to Bring the Christmas Cheer
The gift-giving season is in full swing! With the year wrapping up, you're probably worrying about that perfect gift for everyone. Where do you begin when you're trying to figure out what gift you should give someone?
Think of an ideal hamper can be complicated, but creating one parallel to your needs can be just as tricky. That's what drives the iGift team - to make everything straightforward for our customers.
What Do iGift Christmas Hampers Include?
Our gourmet Christmas hampers feature staple categories of gifts all derived from the finer things in life. While we have hundreds of different options and combinations, the bulk of our Christmas gift hampers comprises 4-core goodies. Discover below what you can expect from our well-loved gift selections.
Gourmet Foods
There's nothing more blissful than biting into your favourite chocolates, luscious fruits, or nostalgia-inspiring sweets. iGift Christmas hampers source all the divine edible treats from all corners of the world. These include Baci chocolates, seasonal Australian fruits, traditional cherries, famous-recipe gingerbread, and a whole lot more.
Luxury Drinks
Champagnes, wines, gins, beers, and whiskeys all mark a celebratory occasion. We bring only the finest beverages to the table on Christmas! The season is upon us, and we are determined to create the perfect atmosphere for families to enjoy with drinks worthy of a clink of a glass. Find brands such as Moet, Bollinger, Hendricks, and more.
Pampering Self-Care Products
Don't we all like a bit of pampering? iGift Christmas hampers feature self-care products that will undoubtedly refresh and rejuvenate.
Gift-giving should never go out of style. iGift has perfected the art of giving when it comes to self-care and luxury gifts that will impress and gratify the receiver. It's a magnificent home spa experience in a basket!
Festive Floral Arrangements
Our professional floral designers are adept for all occasions, including birthdays, marriages and baby showers. However, iGift has the perfect arrangement that will be cherished for years to come this Christmas. It's not only about flowers or bouquets but also about unique ornaments such as personalized messages and decorations that make the holidays unique.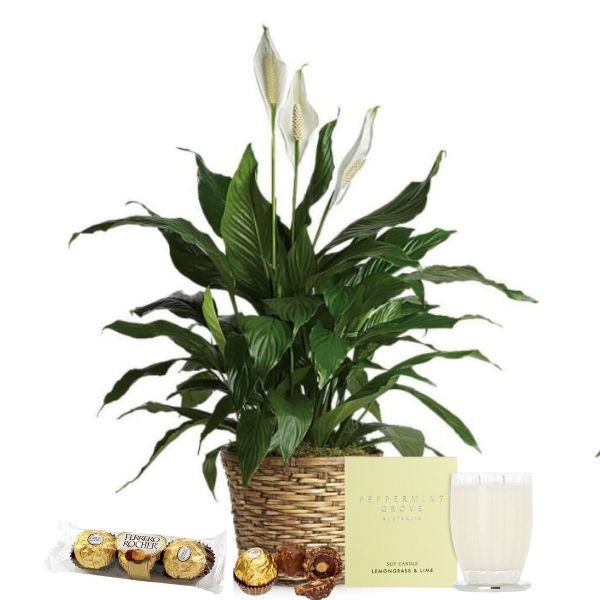 iGift Brings the 'Festive' Back to the Festive Season
iGift is an online store that delivers holiday gifts to loved ones in the most timely, seamless fashion. We run by the mantra to enable guests to spend less time shopping and more time celebrating the holidays. Our platform is putting 'the festive' back in the season with these 4-pillars propping up our award-winning service.
The Easiest Ordering Platform
No other gift platform in Australia is as easy-to-use as iGift. Our streamlined interface is a great way to search for the right gifts and print out a beautifully designed personalized card. You'll find gifts that are the perfect mix of delicious, practical, uplifting, and thoughtful. All that without the strain of endlessly searching through multiple sites.
Artfully Arranged Christmas Hampers
Our years of experience in arranging eye-catching presented gifts don't go unnoticed. We've curated perfect gifts for clients for years, and we will ensure that your Christmas hampers are as gorgeous and festive as can be. Each hamper is put together by a design team member with expertise in visual aesthetics, guaranteed to spark joy for recipients.
The World's Most Luxurious Products
We source only the most renowned and acclaimed products from the world's most prominent brands. Even the most high-profile figures would marvel at what our Christmas hampers have in store! Everyone deserves a bit of luxury this festive season. Now, you can give it to them at some of the most competitive rates.
Service Committed to the Holiday Festivities
Our customer happiness team enjoys the holidays just as much as you. That's why we want to get the best out of them. The team of professional representatives is here to help you find the proper Christmas hamper to fit your needs.
There shouldn't be any obstacles to you having a very merry Christmas. We're always available to help overcome them.
12 Reasons Why iGift Christmas Gift Hampers are Marvelous for Friends and Family
The season of gifting calls for festive hampers, like the iGift Christmas Gift Hampers, which are ideal offerings showing your love and care for friends and family. One of the best gifts you can give to your loved ones on Xmas day is a hamper with a wide variety of treats and food items. Let us outline why we're ready to make the holidays magical with our hampers. Just like the 12 days of Christmas - here are the 12 reasons for iGift!
iGift Christmas gift baskets are beautifully presented and loaded with quality products!
Here's our number one reason why iGift Christmas hampers suit your shopping list! Many people struggle to figure out what to get their loved ones for Christmas, but if you're looking for the perfect gift, iGift Christmas gift baskets make great presents. There's nothing more pleasing than a colourful arrangement breaming with some of the finest sweets, chocolates, fruits, and self-care products imaginable.
Discover gift boxes with magnificent Christmas puddings.
From our family to yours...for generations, hearty, old-fashioned Christmas Puddings have been a cherished part of the holiday tradition in Australia. Pudding Lady Christmas Pudding has captured the spirit of these traditional festive treats with its unique blend of raisins, nuts and plump fruit. And they are included in a variety of our gift boxes!
We are specialists in gourmet food and wine - there are no better wine gifts than here!
The iGift food and wine hampers feature a selection of gourmet delights that will bring a smile to any recipients face. Not to mention, ignite the Christmas cheers! Get the holiday celebrations rolling with a brilliant white, red, or rose paired with some of the most gorgeous fruits and chocolates. Nothing quite complements the festivities like our vast range of wine gifts.
Get your hamper delivered with free delivery - we provide Australia wide!
We'll deliver your order Australia wide within a designated time frame depending on the product and your location. Wherever your recipients are in the nation, trust that we'll get their wonderful Christmas hampers delivered with haste. In some circumstances, we can offer free delivery as well as same-day delivery. iGift Xmas hampers are the easiest, most worry-free way to get gifts straight to your loved ones.
Amaze your clients with a corporate Christmas hamper tailored to your corporate branding.
There are several ways to make a good impression during the holidays. Still, none is as lasting as a fantastic corporate Christmas hamper. iGift offers complete flexibility and extraordinary artistic flair for your clients. We can tailor our Xmas gift hampers specifically to their tastes with all the corporate branding you desire.
Take your Christmas traditions to the next level.
Christmas is a time of year that touches on tradition. However, this Christmas, the only limitation is your imagination! Our hampers and gift boxes take those items associated with the festive season and douse them in a pool of luxury.
Explore the most fantastic gingerbread houses, puddings, sweets, and more. We're redefining the heartwarming family atmosphere.
Our colossal catalogue of Xmas gifts means it's easy to get all your shopping done with us.
No one gets left out in iGift's unbelievable number of options for Christmas hampers. You'll find a perfect gift box tailored to all the tastes of mum, dad, friends, spouses and anyone you could think of! Isn't it nice to think that you could complete your entire gift list in only a few clicks? Not only that, but give something they love, too!
You can customize any hamper or build one from scratch!
There are several types of hampers you can customize online, and many people even make their own. iGift is all about the perfect gift, and nothing falls short of that philosophy in our Christmas gift hampers. The platform makes it easy to add, remove, or edit hampers precisely to liking. Your recipient won't know what hit them!
There's so much variety in our Christmas gift hampers; we have a proven record of making jaws-drop.
When it comes to Christmas hampers, variety is definitely the spice of life. No one can match our ability to bring unbridled joy to any recipient Australia-wide. We load up our inventory with the most luxurious and well-received products for a reason. Our customers can't go wrong with any hamper they choose from our collection.
We have gifts ready-made for friends, family, spouses, and colleagues.
We have our meticulously crafted Christmas hampers readily available so we can avoid those last-minute stress-induced shopping trips. Our experience in gift-giving runs deep, so we know what all types of people traditionally enjoy. Take the worries and hassle out of the holiday season by exploring our easy-to-browse shop.
There's nothing short of luxury in our hampers.
The holiday season's full of extravagant gifts like champagne, chocolates, and whiskeys. We cater our hamper to provide nothing short of luxury - we understand the significance of Christmas gift-giving! Have no doubt in your mind that every single item inside will be fit for a king or queen. iGift make finding the most elegant and sophisticated gifts simple.
You won't find any better customer service dedicated to making your holidays memorable.
We believe you must get the best customer service for your needs. You want to know that if something goes wrong, they will take care of you. That's why iGift Christmas hampers make the best possible gift. We guarantee a seamless ordering process from start to finish, where only happiness reigns with the purchaser and the recipient.
"On the 12th Day of Christmas, iGift Gave To Me..."
And there you have it - the 12 reasons for an iGift Christmas hamper! We're sorry we can't make a more catchy Xmas melody out of it, but we promise that our selections and supporting service will more than make up for it! No matter how many you need to shop for, give them the gift of an extravagant iGift Christmas gift hamper.
Create The Most Magnificent Holiday Season Imaginable With a Hamper to Suit All!
The best way to create the most magnificent holiday season imaginable is to start planning it now. What's the best part about iGift Christmas gift hampers? Deliver Australia Wide.
It's so easy to shop for them that you'll feel guilty that your Xmas gift list is finished so quickly! Fear not, though. iGift is Australia's number one gift-giving platform for a reason.
We know how to transcend the holidays into the most gleeful occasions!
Recent Posts
Baby Gift Ideas - New Baby Boy and Girl GiftsAre you struggling to find the best gift to give expect …

iGift HampersiGift Fruit Hampers is a gifting company that specializes in delivering themed gift ham …

The holidays are approaching, so we're here to tell you once again why you can settle on gift boxes …