Australian Based Company Accepting Worldwide Orders
Nothing beats a good delivery; you get to relax in your own home while a hamper gets delivered to you or a loved one. Flowers, chocolates, baby gifts, you name it, we can deliver it right to your door.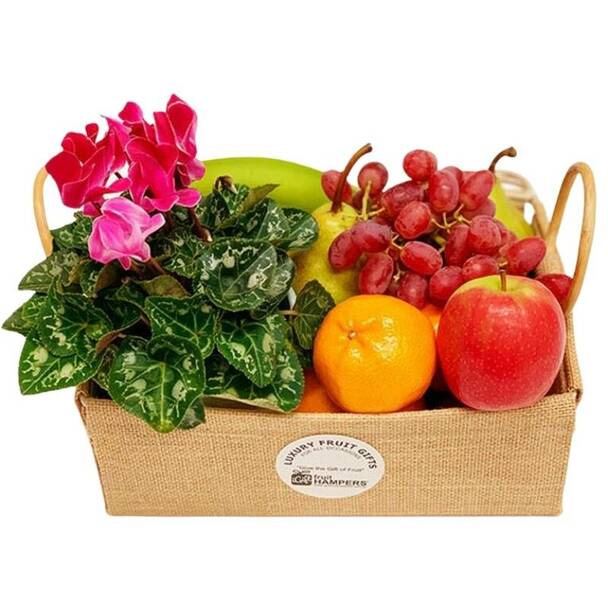 Flowers and alcohol delivery, in particular, are our most incredible pride, and we promise you nothing but the best service. Should you get your lady some wine and roses or your husband some whisky and red roses?
Whatever you have in mind, we will do our best to make it a reality! Flower arrangements can be custom made. Our customer service team will happily assist you with a corporate order. We have a range of sparkling wines for all gift baskets and can customize for any special occasion.
Flower Delivery will take place Monday to Friday most days of a week. We do not deliver to Western Australia but can work with our fulfiller over their to fulfill the Perth orders.
Flower Gifts are beautiful and we allow you to easily order flowers online. Perfect for Valentines Day, Birthday, Get Well, Mothers Day and Christmas Gifts.
Today, package delivery has evolved into a full-fledged business sector where many businesses have made a living.
And you, the customer, are the most fortunate. You also avoid traffic, large crowds, and queuing while paying. Delivery has made our customers' lives easier. It is the best choice for the following reasons:
We are known for our flower and alcohol gift delivery. With so many different options to choose from the only problem you will have is picking the one you love most. Our customers shop with iGift® time and time again. One day they will purchase a fruit basket and the next month a fruit tower. With plenty of options you won't run out of designs and styles.
Christmas Hampers are very popular and we allow you to pre order these online. This enables our customers to have a stress free Christmas Holiday. Our famous Cherry Hampers will be available from the middle of the year to pre-order for Christmas. These are by far the most popular Christmas Hamper for groups and teams to share. You can also add gourmet chocolate or food to the cherry gift or customize it with scented candles, book or pamper hamper items. Our range is extensive and we allow you to make your own hampers. Created by you for your friends, family and colleagues.
Shopping Worldwide Shipping Within Australia
Customers from all over the world can place orders and have their hampers delivered to their desired location. We deliver to NSW, QLD, ACT and VIC we offer same day delivery in Sydney. We promise convenience and utmost customer satisfaction. Long-distance love is no longer a hindrance for you not to gift your loved one: now you have us to get that job done for you.
In-house presents
Customers can visit our website, which is well-designed and contains a wide range of products from which to choose, and then make delivery arrangements. We have a wide variety of gifts you can pick and get something for your loved one or yourself. So whichever alcohol type of flower kind, we got you covered.
Personalization of gifts
We know that people have different likes and dislikes, so we offer customization of gift hampers on our site. You can go with whisky, wine, liqueur, vodka, tequila, or gin on the alcohol front. You can do roses, natives mummies, gardenias, lilies, orchids, and any other you would desire on flowers. All our bouquets are customisable.
Fast delivery
After a customer places an order, the hamper gets delivered the same day to the indicated location that the customer provided. Even if you are far from the zones with a one-day delivery policy, you still get your flowers and alcohol promptly. We ensure that the flowers are fresh, beautiful-looking, and still as fragrant as they were on the farm.
Safe
The hampers reach the customers in perfect condition, with no signs of damage or tampering. All the personalized gifts you would love your loved one to get are as good and new as they were at a shop.
Bottom line
Customers are increasingly favoring delivery due to the convenience it provides. And we are at the front of this service to offer your loved ones speedy delivery of flowers and alcohol. Long-distance or being busy at the office is no longer an excuse you can use for not gifting your love for Valentine's or their birthday. Whatever you want, we have it, and better yet, we will deliver it.
Visit our website to place your orders online.
We only sell alcohol to age of 18 years and over, it's the law, person under the age will face legal action.
Recent Posts
Luxurious, design-driven and unmatched in tea quality, Cristina Re creates an extraordinary tea expe …

Hand SanitisersWondering where to buy hand sanitiser? It is indeed essential in the days of th …

Hand SanitisersWondering where to buy hand sanitiser? It is indeed essential in the days of th …