Looking after your employees' wellbeing at work can reap a whole host of rewards for your workforce. Office jobs don't particularly lend themselves to high volumes of physical activity, meaning fitting exercise into daily routines and focussing on health at work can be challenging for your team. Healthy employees tend to be happier – and by helping them to stick to their goals, you can demonstrate your commitment to their wellbeing as an employer. So, how can you support your employees to stick with their resolutions to stay healthy in 2017? Discover some of our healthy workplace ideas below.
Encourage Cycling
If your workplace is within cycling distance of many of your employees, all you need to do is be able to provide somewhere for them to store their bike and an incentive to get involved. One of the easiest ways to get fitter when your workforce is busy with work, introducing a bike to work scheme can have positive effects on health long term, and healthy employees make for a healthy business.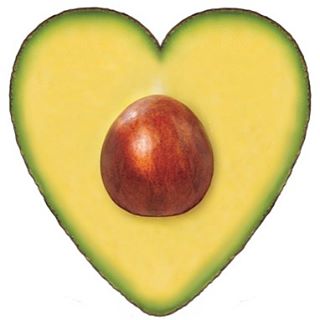 Introduce Yoga
Whether there's space at work for office yoga or it must be taken to a local facility, this mind and body workout can be a great way of staying healthy at work. It can work as a stress-reducing, calming exercise before, during or after working hours, depending on what fits in best with your employees' schedules. Wondering just how beneficial yoga can be? According Australia Health & Safety Executive, 37% of all work-related ill health cases in 2015-16 were attributed to stress, making this a key issue for employee wellbeing. Offering a yoga class to your employees once a week can make all the difference to both body and mind, encouraging them to take some much-needed time out and helping them to re-energise when they need it most.
Provide Fruit Hampers
Snacking is a given in many working environments, so much so that health in the workplace can be significantly affected by what you decide to eat throughout the day. Instant sugar rushes may seem like a sensible idea at first, but won't provide lasting energy. Refreshing and invigorating, introducing fruit for the office makes for a much better, much healthier option. What's more, healthy doesn't have to be boring. Our range of Fruit Hampers include classic favourites as well as tropical and super fruit collections, providing a well-balanced selection of snack alternatives for throughout the day.
Offer Stand-Up Desks
Having seen a surge in recent years, ergonomic desks are the go-to solution for many office environments where employers want to offer a more flexible approach to working. Standing desks allow workers to sit, stand and lean to their heart's content – this can help with both energy and posture problems caused by sitting hunched over a screen all day. And of course long term, it can help to make for a more active, healthier workforce.
Promote Drinking Well
Working in an office can be a minefield when it comes to beverages. Tea, coffee, juice? While caffeine isn't majorly detrimental to health and performance, it should certainly be observed in moderation. It can be easy to succumb to the urges of a coffee round several times a day, but in an ideal world tea and coffee should be limited to no more than a few cups. When it's even more crucial to stay alert, water is the best option. Though there's not much you can do to control this, a few strategically placed informative posters on the benefits of drinking water may just do the trick – as well, of course, as providing plenty of water coolers to tempt passing workers.
Health in the workplace is important. One of the best ways to stay healthy at work when peckish, our varied selection of Fresh Fruit Hampers offer a plethora of classic and tropical fruits. Keep workplace wellness in mind with fruit, activities, and a healthy working environment.
Recent Posts
Welcome to our range of Fruit and Nut BasketsLuxury Fruit Basket + Gourmet Mixed NutsSmall Frui …

When you are shopping for the perfect gift for somebody you care about, a fruit basket may …

We are often asked the following questions:Where can i get a fruit basket?Where to buy fruit baskets …