Strawberry Roses look beautiful and are not that difficult to make. Make them for that someone special for a Birthday
gift or a Valentines Day Gift or use them as a stunning display.
The strawberries are cut into flower shapes and can be used like a bunch of flowers.
Making Strawberry Roses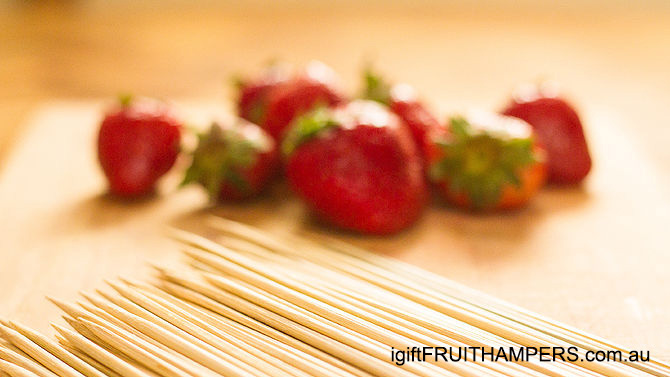 1. Place each strawberry on a skewer or craft stick. The stick will allow you to hold the strawberry with one hand and carve with the other hand.
Push strawberry through the stick, stem side down. The flower will come from the bottom of the berry so make sure you remove the actual stem (if there is one present) and then gently push the bottom through the stick.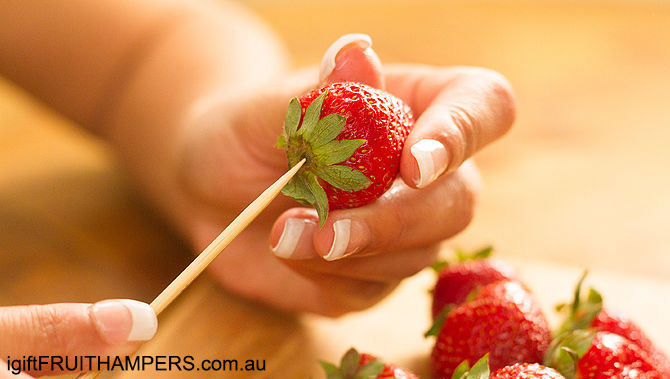 Avoid pushing the stick all the way through the berry. Since you will be carving the berry you don't want to hit the stick during the carving process.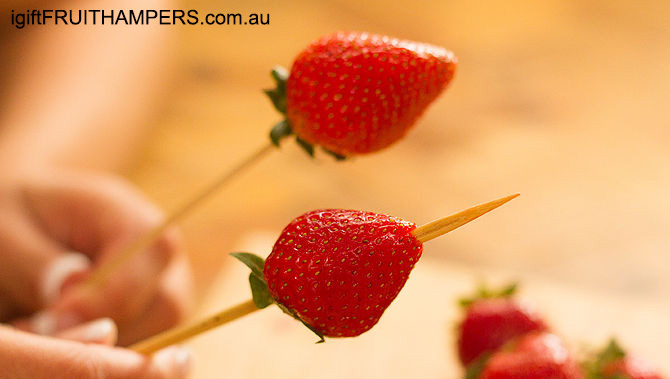 2. Create the outer petals. Make four cuts toward the bottom of the strawberry. The cuts should encircle the bottom of the fruit and be driven down toward the green stem area.
Do not cut the strawberry away or remove any part of it.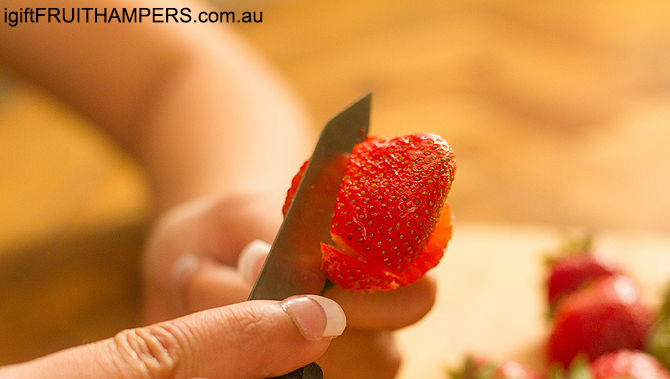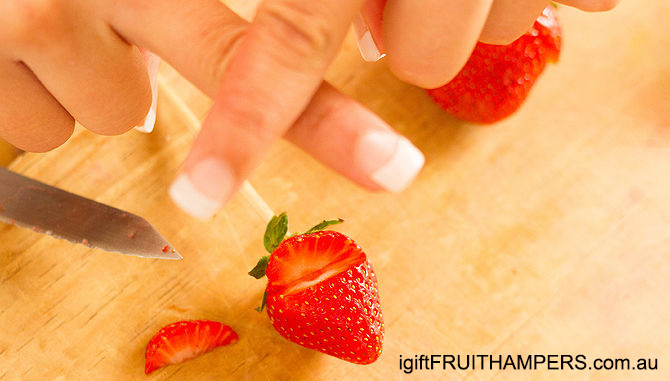 3. Work upward on the the strawberry, adding new rose/flower petals. Continue with making three or four downward cuts into the berry, working your way around the perimeter until you get to the top.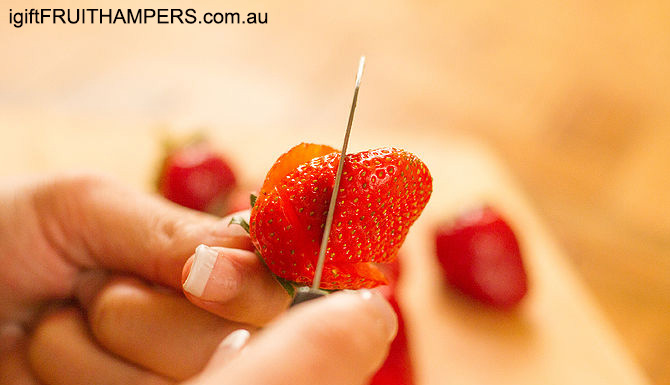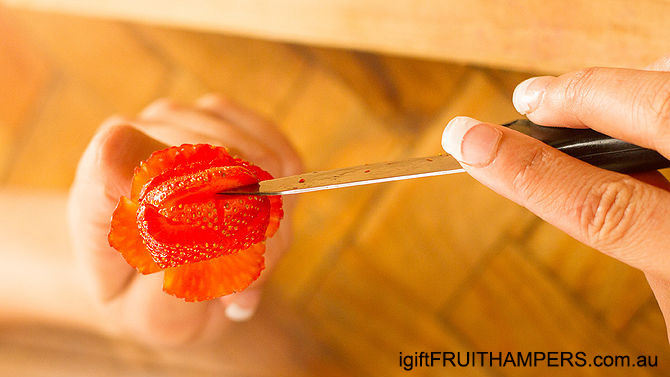 4. Drive your knife downward, only a slightly through the top of the strawberry to create the final petals.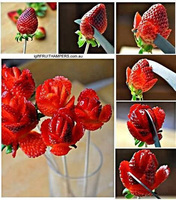 Recent Posts
Celebrate life's big occasions with our beautifully presented and tastefully curated gift baskets. O …

If you live in Sydney and you're looking for a fantastic yet unique and exciting Christmas gift, the …

Are you located in Australia and looking for the perfect gift for the yearly holiday season? We high …