iGift Answers All Your Questions as to Why We Are Your One-Stop-Shop for Gift Ideas this Christmas!
We are proud to state loud and clear that we are your ultimate gift platform, solving all your Christmas needs this season. However, we're sure you have a few questions about how we can back that statement up. Not a problem at all - we'd love to guide you through why iGift is Australia's premier choice for holiday gift-giving!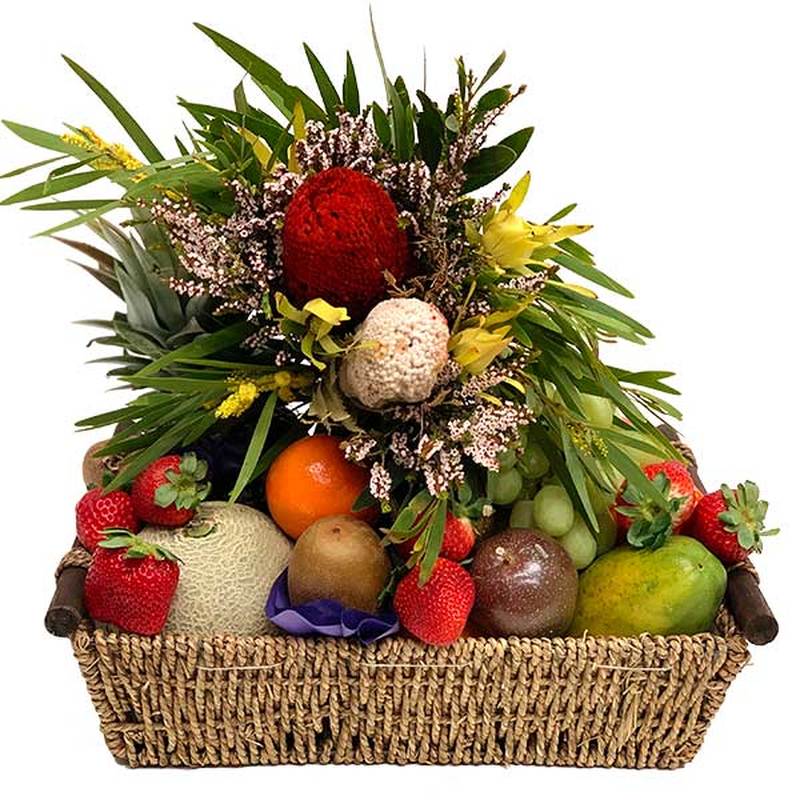 What is iGift Australia?
First and foremost, you may have a few questions about who we are and what we do. iGift Australia is an e-commerce platform that transcends the art of gift-giving, curating gorgeous gift boxes and hampers breaming with luxurious treats and products. Our passion for lighting up smiles on peoples faces leads us to offer some of the most outstanding arrangements in the country.
Customers continue to flock to iGift to create the most fantastic gift for a special occasion. We source only the most celebrated products and skillfully arrange them to be the most aesthetically pleasing hampers you could imagine. All that love and care is paired with one of the most stress-free ordering processes you'll find. Those are just a few of many reasons why it is the number one gift-giving service in Australia.
We are the ultimate solution to presents for any occasion, including:
Birthdays
Mother's Day and Father's Day
Holiday Celebrations
Get Well Soon Gifts
Weddings and Anniversaries
Housewarming Gifts
Newborn Gifts
Practically any occasion you could think of, really! So what will you find in our hampers? Some of our most popular arrangements include:
Luscious Cherry Hampers
Vibrant Fruit Hampers
Gift Boxes with Fine Australian Wines
Chocolate Hampers with the World's Tastiest Treats
Flower Arrangements
Near Unlimited Options for Customization
Whoever you're getting a gift for, they are sure to fall in love with our carefully curated hampers. Our customer happiness team is always at the helm to solve your needs should you have any unique requirements for your gift.
Our dedication to customer satisfaction definitely does not fall short during the Christmas season, either. Guests from all around Australia prefer iGift to accomplish all their festive shopping with a few clicks of a button. Let us outline a few reasons how we can help customers find the perfect gift for their recipient.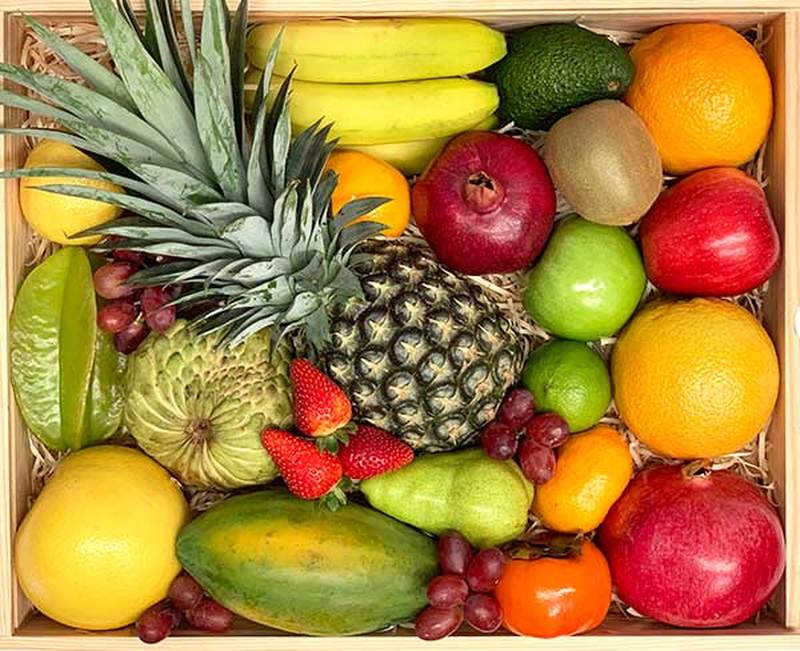 How Does iGift Help Find the Perfect Christmas Gift for Everybody?
Where other platforms offer various solutions to Christmas shopping needs, we serve as one dedicated to finding your perfect gift. Discover below how we can end your search for a present your loved ones will cherish.
We've curated a hamper collection to suit anybody's tastes.
We know that everybody has a different personality, and not everyone has the same tastes. However, we've been in the gift trade a long time. iGift understand what a hamper needs to include to make any recipient gleam with joy. There are hundreds of options to choose from, categorized to needs for easy browsing.
There are endless customizability options for your Christmas hamper.
iGift's customization options are featured with every Christmas hamper on offer. Customers can add or take away products as they please, creating the most tailored gift possible for their recipients. There's no better way to curate a more personalized gift for friends, family, colleagues, lovers. There are even corporate branding options for your work gifting!
You can even create a Christmas gift hamper from scratch!
If you have a marvellous idea for a Christmas gift hamper, simply click on our 'Build your own hamper' tab. You'll be able to swiftly sift through our fantastic product range and build a gift that will blow your recipient's mind. Though we strive to make it straightforward as possible, we're always here to discuss your requirements directly if you're having trouble with the interface.
Guests can send a heartwarming, personalized gift card to their loved ones.
We clear every avenue available to ensure your recipient loves their gift. iGift provide the possibility to include a personalized message to add even more meaning to their gorgeous Christmas gift hamper. Simply scout out the option for a 'gift card' when you've chosen or made your present.
Our passionate team arrange gift hampers that spark the Christmas spirit like no other!
Christmas gifts should have all the traditional flair that gives the senses profound happiness. All of our Xmas gift hampers incorporate the holiday spirit with a passion for celebration behind them. Enjoy all the colours, flavours, smells, and practicality of our extraordinary holiday baskets!
We Solve All Your Christmas Gift Worries! Let Us Answer Your Most Frequently Asked Questions.
We know that Christmas is the most 'wonderful time of the year. However, it takes a bit of effort to build that festive atmosphere. That's considering all the gifts you need to get for friends, family, colleagues, and partners. iGift are here to take the stress out of the process and help you ease into the holiday season.
It's one thing to say to our guests that we are the ultimate holiday resource for gift-giving. But naturally, you have a few more questions for us to prove that bold statement. We'd like to take this opportunity to answer all the most frequently asked questions that pass throughout the customer happiness team. Let's start laying the groundwork for a perfect Christmas together by showcasing how we make gift-giving easy.
What is a Christmas Hamper?
A Christmas Hamper is a gift that contains an assortment of goodies tailored to a recipient's tastes. iGift take Xmas hampers to the next level, curating perfect gifts that incorporate the most luxurious foods, beverages, and self-care products. We offer a vast array of different Christmas hampers to suit everybody on your gift list, no matter their interests!
Who should I buy a Christmas hamper for?
The beauty of iGift is that we make hampers to be the best gifts for absolutely everyone! Our Christmas gift boxes are excellent presents for friends and family, featuring quality products that excite the senses and create some fabulous memories. Trust that there is a hamper to suit all and can be easily customized to work with any quirky personality.
Can I give my clients a Xmas hamper?
Corporate Christmas hampers are in our lifeblood. We understand that sending your cherished clients a brilliant gift is a pretty significant part of the holiday season. Give your work partners an exquisite present of gourmet food and wine, where we lace it with any corporate branding you desire. Rest assured that your clients will be thrilled with their Christmas gift hamper!
Do you offer wine gift hampers?
iGift make it a point to only source the finest wines for our gift hampers, making the festive season special. Discover how a beautiful bottle of merlot, a dazzling white, or a luxurious bottle of bubbly can transform your Christmas day into one to remember. You won't find any more perfect wine gift hampers than on our platform!
How do I choose a good Christmas hamper?
We strive to make your Christmas shopping process as simple and hassle-free as possible. While iGift has endless options for Christmas hampers, we make it easy to find one tailored to your recipient. Think about a couple of favourite treats that your friend, colleague, relative, or spouse love.
Type that trait into our search bar (for example,' gluten free'), and see all the options available to select the perfect Christmas gift basket. If the hamper doesn't include everything you want inside, no problem. You can easily add something inside with intuitive customization options.
Why choose a sweet hamper for celebration?
Our chocolate hampers and sweet gift boxes have proven to be some of the most popular presents for a special occasion. Why do you ask? Nothing spells out a celebration like the divine, rich, and sweet tastes of our luxurious, international chocolates. iGift's sweet hampers are guaranteed to spark joy for the upcoming holidays.
Do you deliver Australia wide?
We want to make Christmas shopping as convenient as possible for all Australians. iGift ships Australia-wide, with delivery times and options varying in some locations. Larger metropolitan areas such as Sydney and Melbourne have same-day delivery availability if ordered before 11am. Other suburbs will have their estimated times provided at checkout.
Can I buy your hampers in bulk?
iGift understand that your Christmas gift list can stretch for miles. There's nothing quite like our platform in that we can sort out your shopping so quickly! We offer bulk orders for our hampers that can be delivered to multiple addresses throughout Australia. Just choose what you want for each person, and let us take care of the rest!
Can I create my own hamper?
No one gets left behind on your gift list! iGift offer one of the most easy-to-use interfaces to create your own hamper from scratch. Simply choose what they'd like from the number of products we have in stock. We'll then arrange it beautifully for the recipient, so they have an extraordinary pamper hamper made just for them!
Do you offer corporate branding?
Trust us to make your Christmas gift stand out for your working partners or clients by adding some striking corporate branding to your hampers. The gift boxes are popular as employee incentives, compensation gifts, promotions, and loyalty schemes - as well as being thanks for a good year! Should you require corporate branding on your gift hampers, please contact our friendly support team.
Our Corporate branding strategy allows you to choose which branding options suit your business. Our corporate customers are very happy with our customer service. The range of corporate gift hampers are vast with many options and if you cannot find one you like we offer customized hampers. You can choose from pamper gifts, chocolate & nut hampers, gluten free, vegetarian and many more.
We have a bulk order form to take away the stress of placing large corporate orders. Our range of products and services can be tailored to your needs.
Can I have a gift card with my hamper?
If you'd like to include a gift card with your hamper for the lucky recipient, that's not a problem. iGift offer gift card options with every order, beautifully written with your personalized message. We want every gift box to feel special, so naturally, we encourage a nice little note with your order. Just don't forget to add your name, so they know who it's from!
What are your branding costs?
iGift is one of the most efficient resources to brand your gifts the way you want them at competitive rates. However, custom branding costs for our gift hampers can vary according to the level of customization. Please kindly get in touch with our team to discuss your needs, and we'll quickly return a quote for your requirements.
Can I make amendments to my hamper?
We understand that you may have some changes you'd like to make to your order. Our team will do our very best to accommodate them. However, if the order has already been processed, we, unfortunately, can't apply those amendments. Please get in touch as soon as possible if you'd like to inquire about making any changes.
What comes in my hamper?
The world is your oyster when it comes to what's inside your hamper - the contents are your choice! The staple of our Christmas gifts includes luxurious foods, drinks, and self-care products neatly arranged inside a wicker hamper or wooden gift box. Trust that they'll look as jaw-dropping as all the tastes and fun inside of them.
How long will my order take?
Delivery times can vary depending on the suburb. There are different delivery options, including same-day delivery for some cities. However, most will have a standard delivery time outlined at checkout.
We advise our guests that we cannot guarantee specific delivery times due to logistical delays caused by COVID. If you'd like to learn more, please contact our dispatch team.
How do you keep hampers safe in transit?
iGift is a highly experienced team that strives to get your hampers arriving in perfect condition. Our expert packers use innovative methods to keep your Christmas gift hamper safe in transit without compromising its fantastic presentation. Trust that the same tenderness, love, and care go into every order we ship!
Do you offer to track for your hampers?
After your order is dispatched, customers will receive an email with the tracking details of the courier. We understand how important it is that you receive your order promptly, especially where fresh goodies are involved! iGift advise to get in touch with the provided courier after dispatch should there be any delivery queries.
Have You Got Any More Questions? iGift Would Love To Help
We hope we've answered all your questions about how we can help curate one of the most spectacular, memorable Christmases ever. But if you still have questions, we have a dedicated customer happiness team that would be ecstatic to hear from you. iGift thrive on the mission to make gift-giving a seamless process. Don't be left wondering, and don't be shy about any other queries you may have - we're here to help!
Recent Posts
iGift has a large selection of Corporate hampers. Our corporate gift baskets and hampers can be …

Gift Boxes & Gift BasketsWhat better way to celebrate your special day than with a personalized …

iGift has a huge variety of get well soon gifts. We offer get well soon packages and all o …